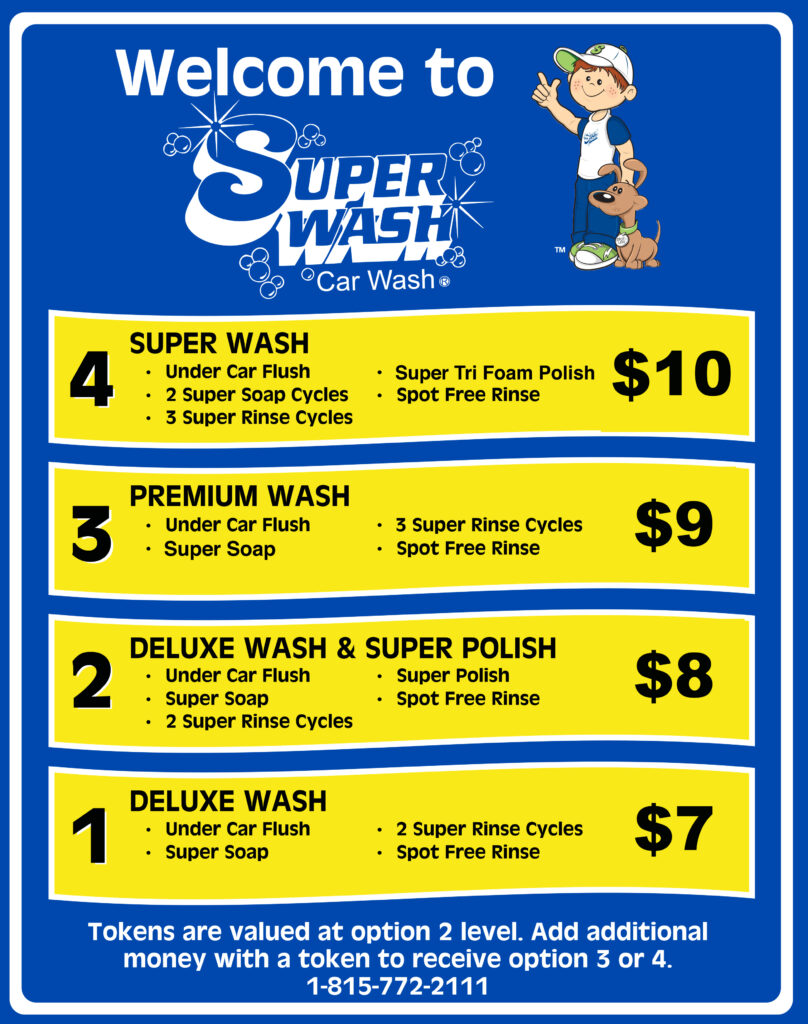 Both the Automatic and Self-Serve Bays are open 24 hours!
The Automatic accepts Bills, Credit and Debit cards, and our Tokens, which it treats like a $6.00 bill. However, it will not give change!
The Self-Serve cost is $1.50 for 3.5 minutes of soap, water and polish. Credit and Debit cards are accepted, but require a minimum purchase of $3.00. Bills are not accepted, quarters must be used.
Super Vacuums are $1.00 for 4 minutes and only quarters are accepted.
The Turbo Shampooing Vacuum features 4 options.
It accepts quarters, $1, and $5 Bills, but it does NOT give change.