Who are we?
The McMinnville Super Wash is the newest franchisee of Super Wash Inc. Our facility was built in 2012 with the best technology that our corporate office had to offer. The corporate office itself is headquartered in Morrison, Illinois and oversees 270 car washes in 19 states.
We are one of just two west coast locations. The other is in Lacey, Washington. Despite our distance from the headquarters, we remain dedicated to our company's core beliefs, which is to make a positive change in people's lives everyday using our God-given talents, a smile, and a little elbow grease.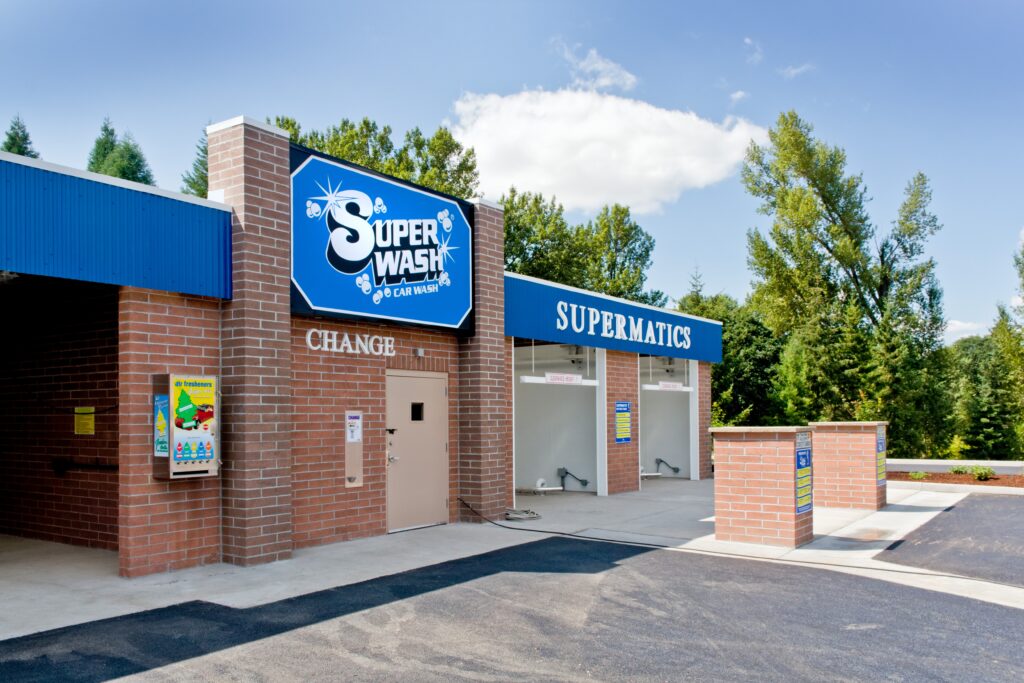 The story of our company comes simply because Bob and Mary Black weren't afraid to chase their dreams. Their full story comes as follows:
Believing in a Dream
The Super Wash story is truly the "Cinderella story" of a determined young couple from Morrison, Illinois, $17.42, and a dream that wouldn't die.
It was the mid-70s and Bob Black, a teacher, and his wife Mary, a radiology secretary, were looking for a way to supplement their income during Bob's summer breaks. Mary had become interested in the self-serve car wash business, and mentioned it as an option for their new business venture. Bob, however, had doubts about the idea. He felt that there wouldn't be enough profit in a business that ran on quarters alone.
But in the summer of 1975, Bob had an experience that changed his view of the car wash business forever.
After a long day of drying off cars at a church fundraiser, Bob ended up helping the owner of the wash empty his safes. "From the time I lifted my first five-gallon bucket of quarters, I was hooked on the car wash business!" Bob says with a smile.
With the decision made to pursue the car wash business, Bob and Mary came up with a plan of action. They designed building plans, calculated costs and income, and went to the bank for a loan; but the bank wasn't quite ready for this enthusiastic couple. With no collateral of any sort and just $17.42 in their checking account, they were rejected.
Thankfully, the story doesn't end here. Thirteen tries, and thirteen lending institutions later, Bob and Mary finally heard a "yes!"
In July of 1976, a bank finally put its trust in the Blacks and their dream. With help from Bob's father, Buryl, the Blacks' first car wash was under construction that fall, and opened on November 26th amidst one of the coldest winters in Illinois history. But despite the weather, this lone car wash on the edge of town, appropriately named Town's Edge Car Wash, was a booming success! Six years and five car washes later, the Blacks incorporated as Super Wash, Inc., and were on their way to owning all or part of the 120 Super Wash facilities they own today.
Now, Super Wash has made its way into Yamhill County and will continue to make a positive difference in people's lives every day!